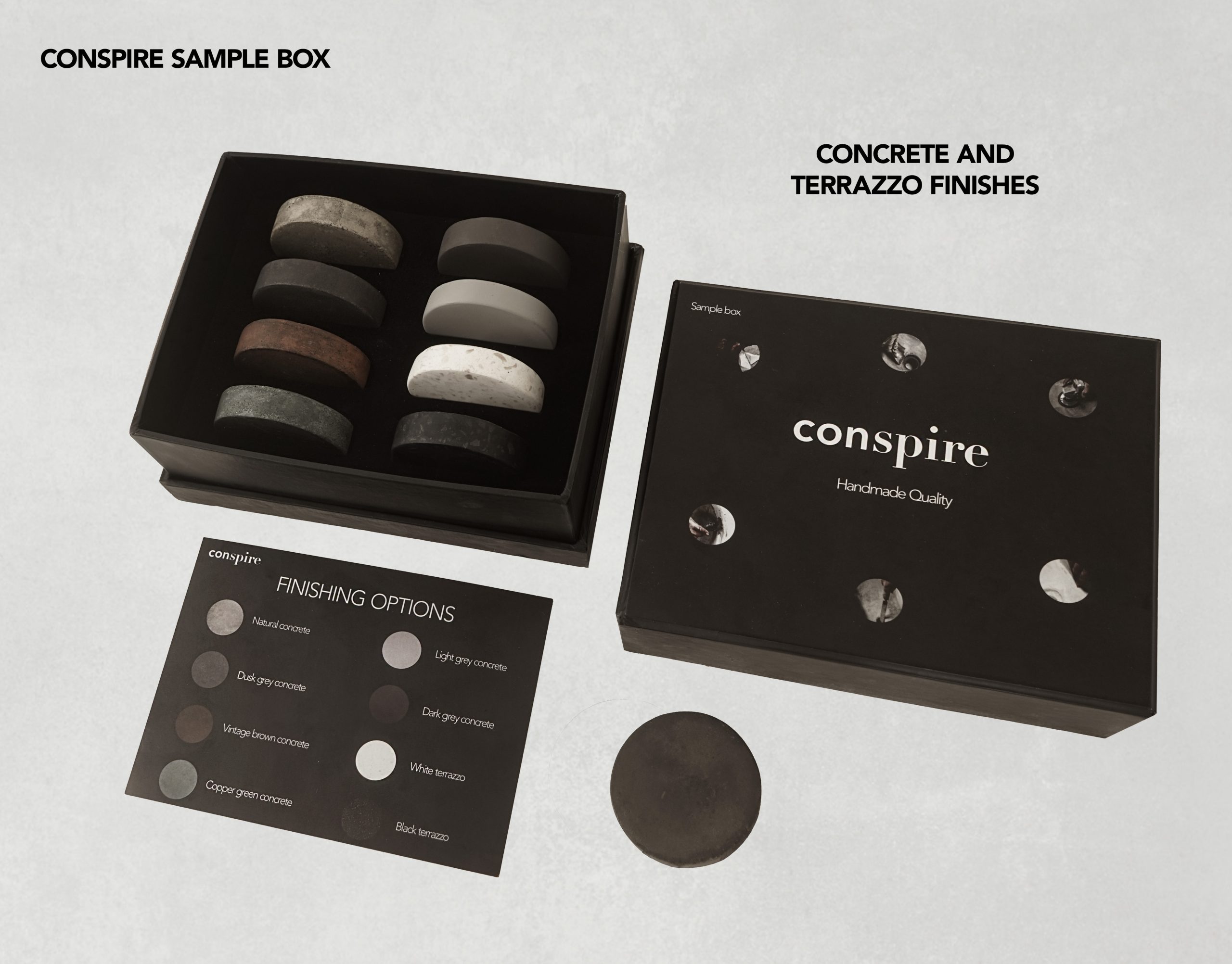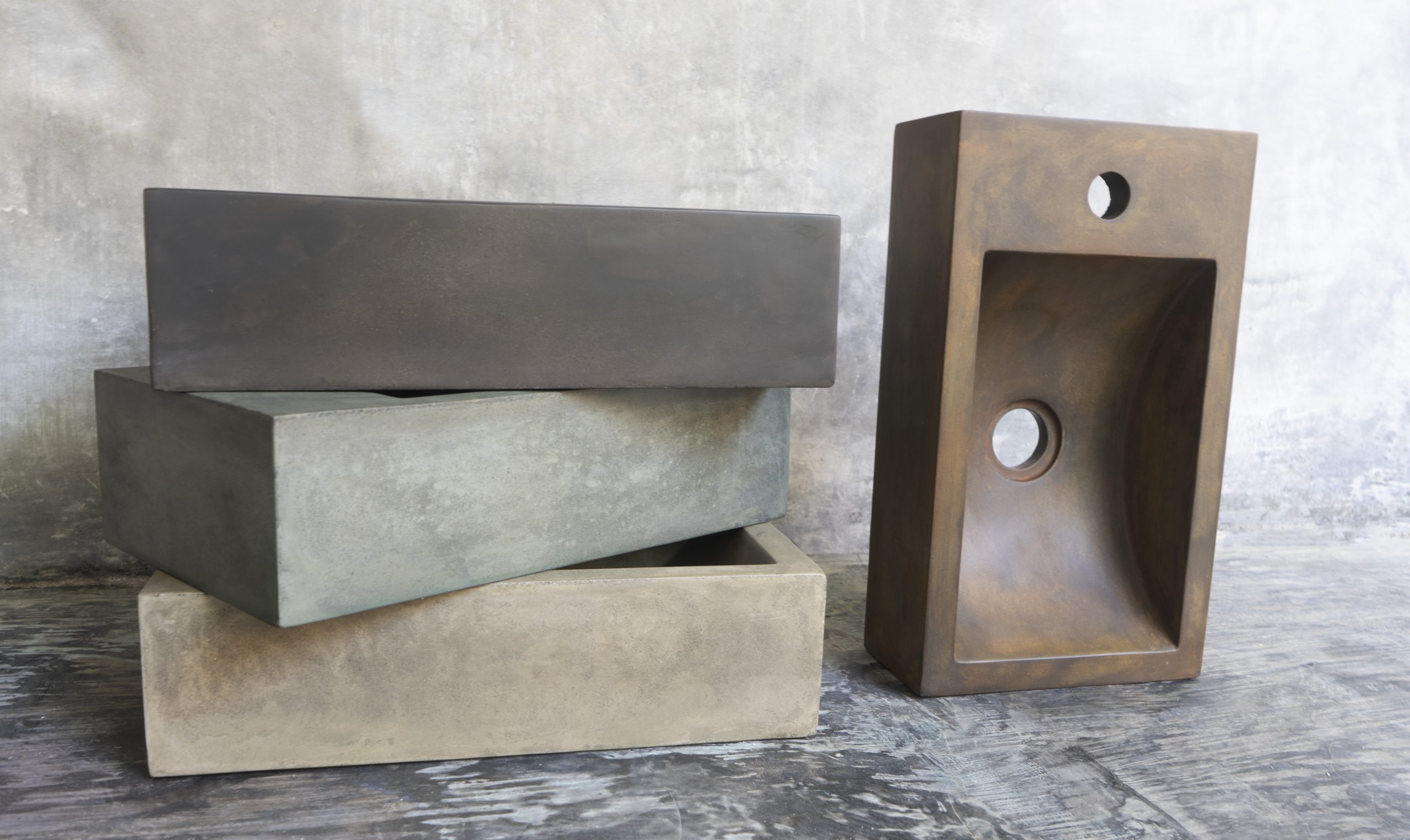 Sample box
Available with 8 stunning finishes: Dusk grey concrete, Vintage Brown Concrete, Copper Green Concrete, Natural concrete, Light grey concrete, Dark grey concrete, Black terrazzo and White terrazzo.
Product samples
It's also possible to receive product samples.
Logistics provider
To send the sample box or product samples to your address, by Air Freight, we need to have the details of your logistics provider.