Pedestals & Bathroom furniture
The concrete and terrazzo design pedestals are available in
an array of colours to suit your individual style. At ConSpire we
constantly re-think bathroom design by taking inspiration from
natural and urban environments for new styles, like dusk grey,
vintage brown and copper green.
We explore and innovate to create new unequalled bathroom design.
Take our exclusive 'Eco-teak' composite for example,
an environmentally friendly material made from recycled teak dust;
It's high-density, durability and water resistance make it the
perfect choice for our bathroom furniture.
Elevate your space with unique character. The distinctive apperance of these pedestals are stuitable for all interior styles. Available in concrete and terrazzo finishes.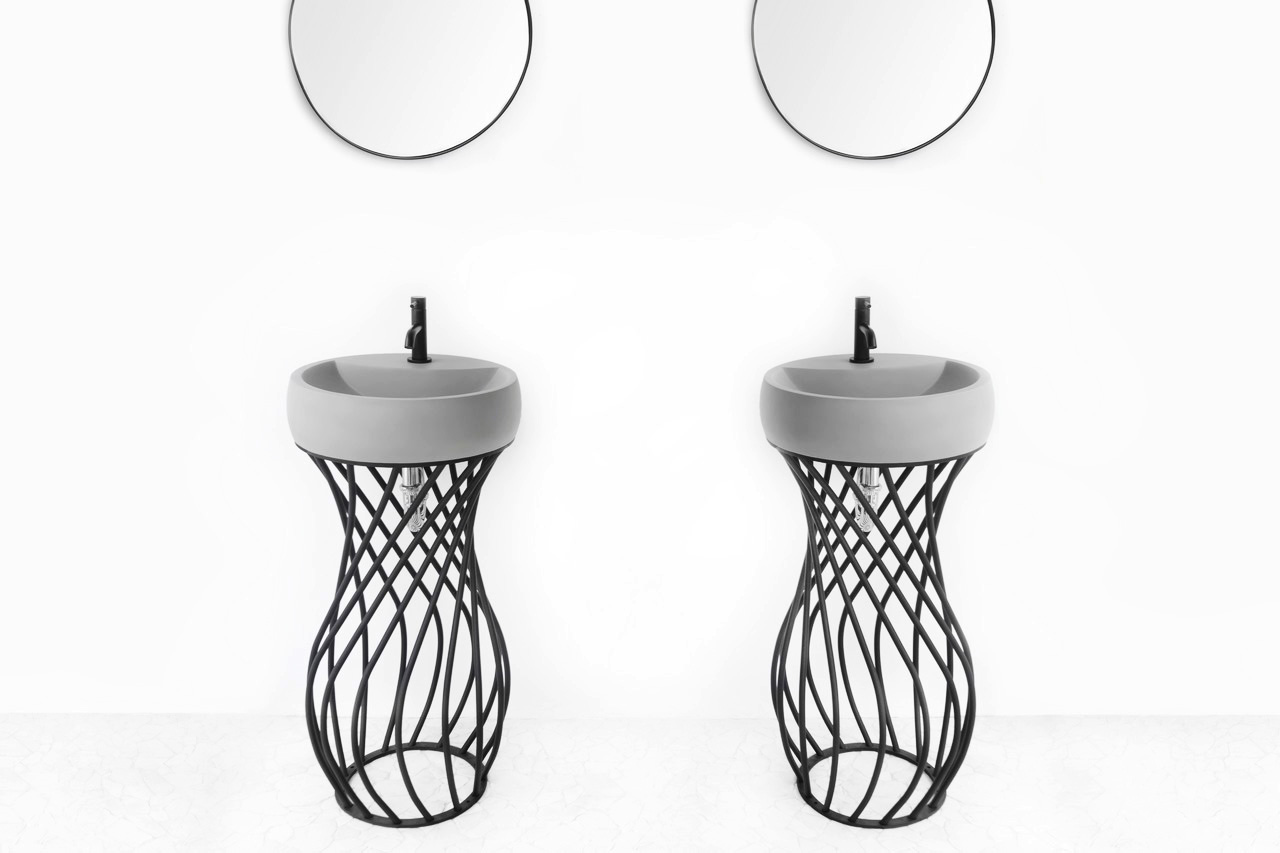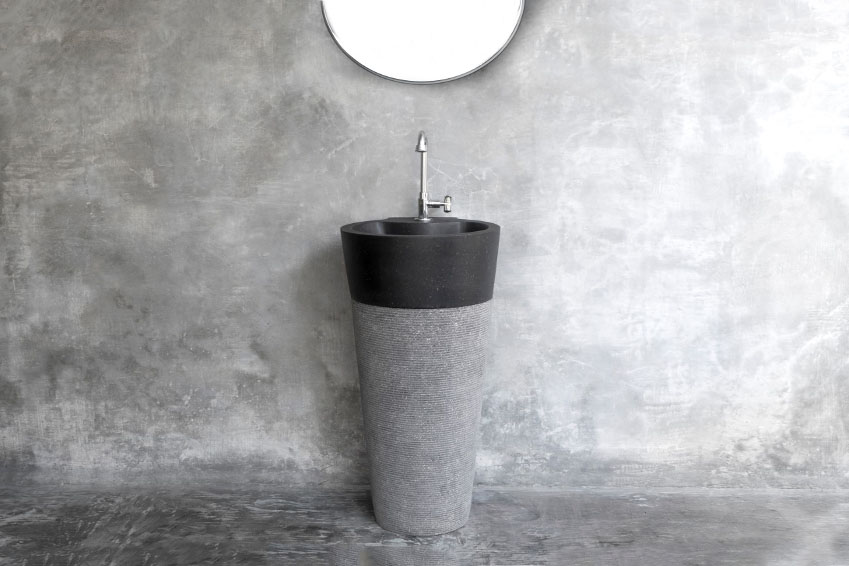 Beside 'The BES', all the other models on our furniture collection use our unique 'Eco-Teak' composite, a durable eco-friendly material made from reclaimed teak dust and recycled polymers. Due to it's high density, this composite material has almost no water absorption, making it perfect for the bathroom and even for use outdoors in harsher conditions.