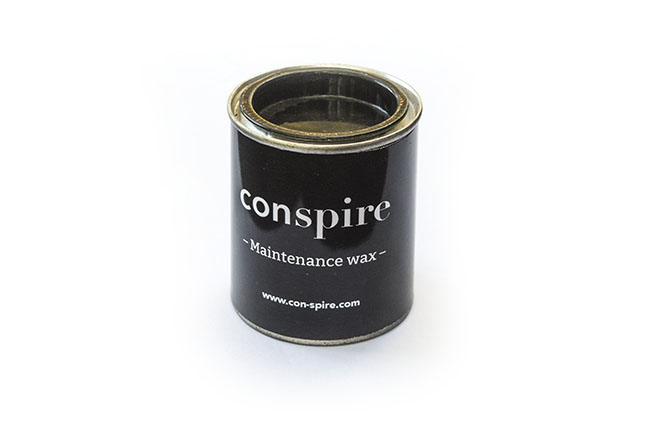 Cleaning
For cleaning the basin very aggressive cleaning solutions should be avoided. Mild soaps are a better solution yet we most recommend using cleaning vinegar. In the event severe stains appear, this can be combined with grid 2000 sandpaper. For your convenience we have added one sheet alongside every sink.
Protecting or repairing small scratches
Your ConSpire basin has multiple protective coatings which make it waterproof and protected against scratches. If the surface of the sink for some reason still gets damaged, please make use of the maintenance kit provided with every sink. After using the wax your basin will be protected again. Even if your sink is still in a mint condition we still recommend using the wax every 6 months to assure an even better protection.
More about the Wax
This polishing wax is made specially to maintain your basin. If calcium residue from hard water is present on your basin, please use cleaning vinegar to remove it first. To use, Apply a small amount of wax to the cloth included and rub gently and evenly into the surface. Once the wax settles and dries, your basin is protected and waterproofed. Feel free to apply more wax if you wish to maintain your basin to the highest standard.