About CONSpire
At CONSpire it is all about functionality, design and environment. We like to create modern industrial designs by combining our stone composite basins with our teak composite furniture. Using this unique combination we can create various dynamic lines which together entice our luxurious bathroom concept.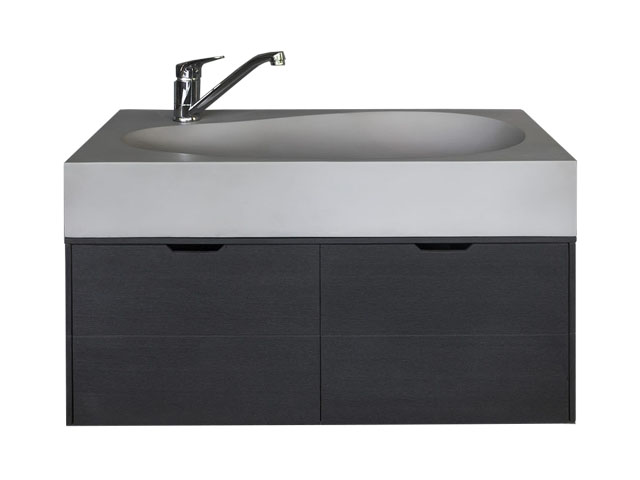 Teak Composite
Teak composite is a newly developed, engineered material, primarily made for outdoor use. Our composite is made from reclaimed teak dust, recycled polymers, minerals, like calcium and talc. By using high-end pigments in our formula we create a uniform yet vibrant color. Anti UV is used to protect the product against discoloring especially important when used outdoors. Additionally, we use a special coating to protect our bathroom furniture's surface against stains.
Besides producing teak composite bathroom furniture we also produce flooring, cladding, furniture components, door and window frames. Our material is first heated up to 200 degrees Celsius to give it liquid form, after which it is pressed through a die to mold it in the shape we require.
Our Basins
Our exclusive and highly unique basins are made from a stone composite, in which reclaimed marble, calcium and perlite are the main ingredients. Besides these we also use minerals such as calcium chloride and silica fume. By adding extra additives, such as plasticizer in our formulation we create a strong and long lasting product.
Besides models designed by our respected clients, we also design our own models. When our 3D designs are ready, we proceed with making the master, which is carved out of natural stone. The artist responsible spends an average of 40 hours to do so perfectly. Once the master is approved, a mold can be produced for which we use high quality resin and fiberglass.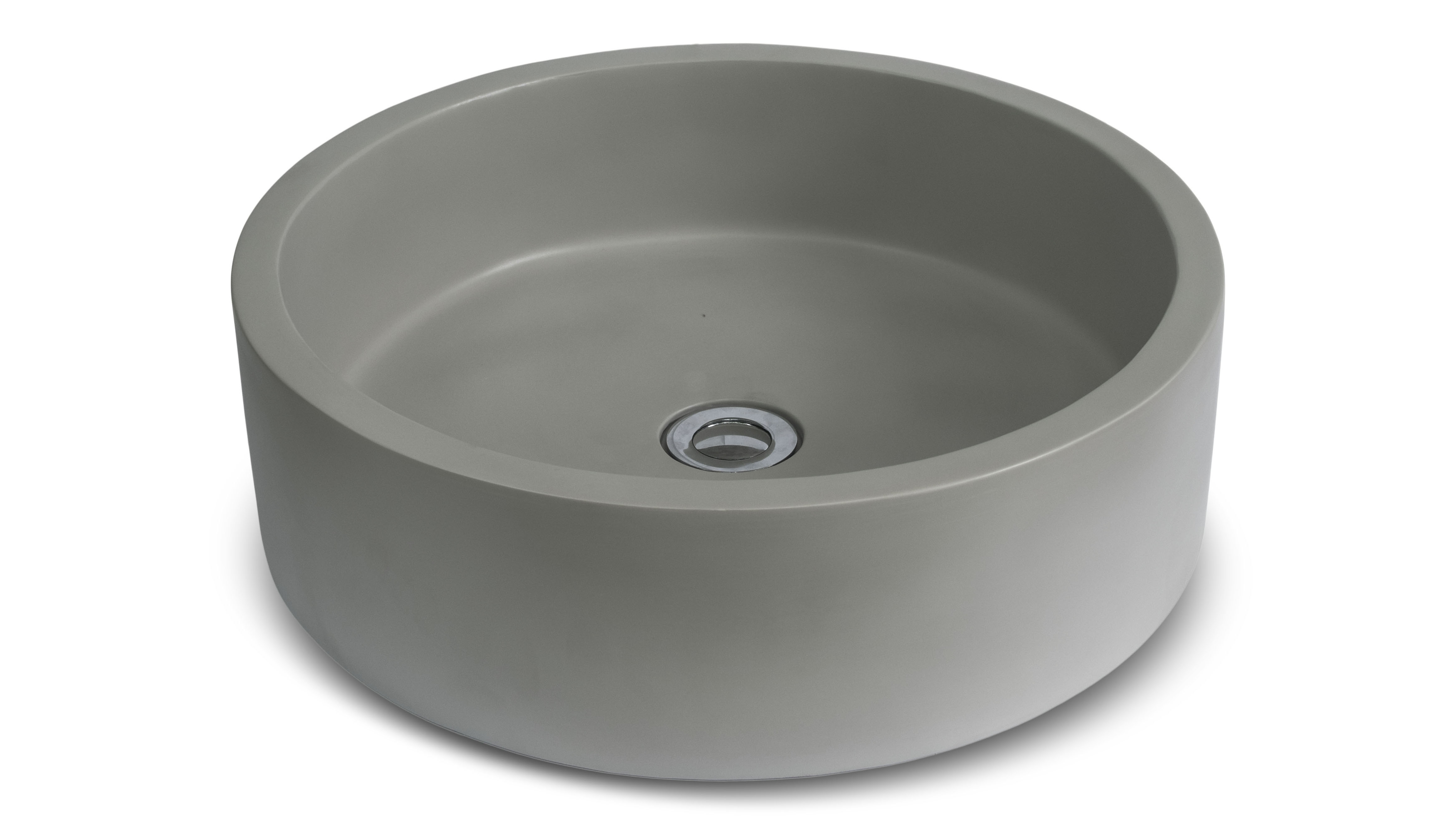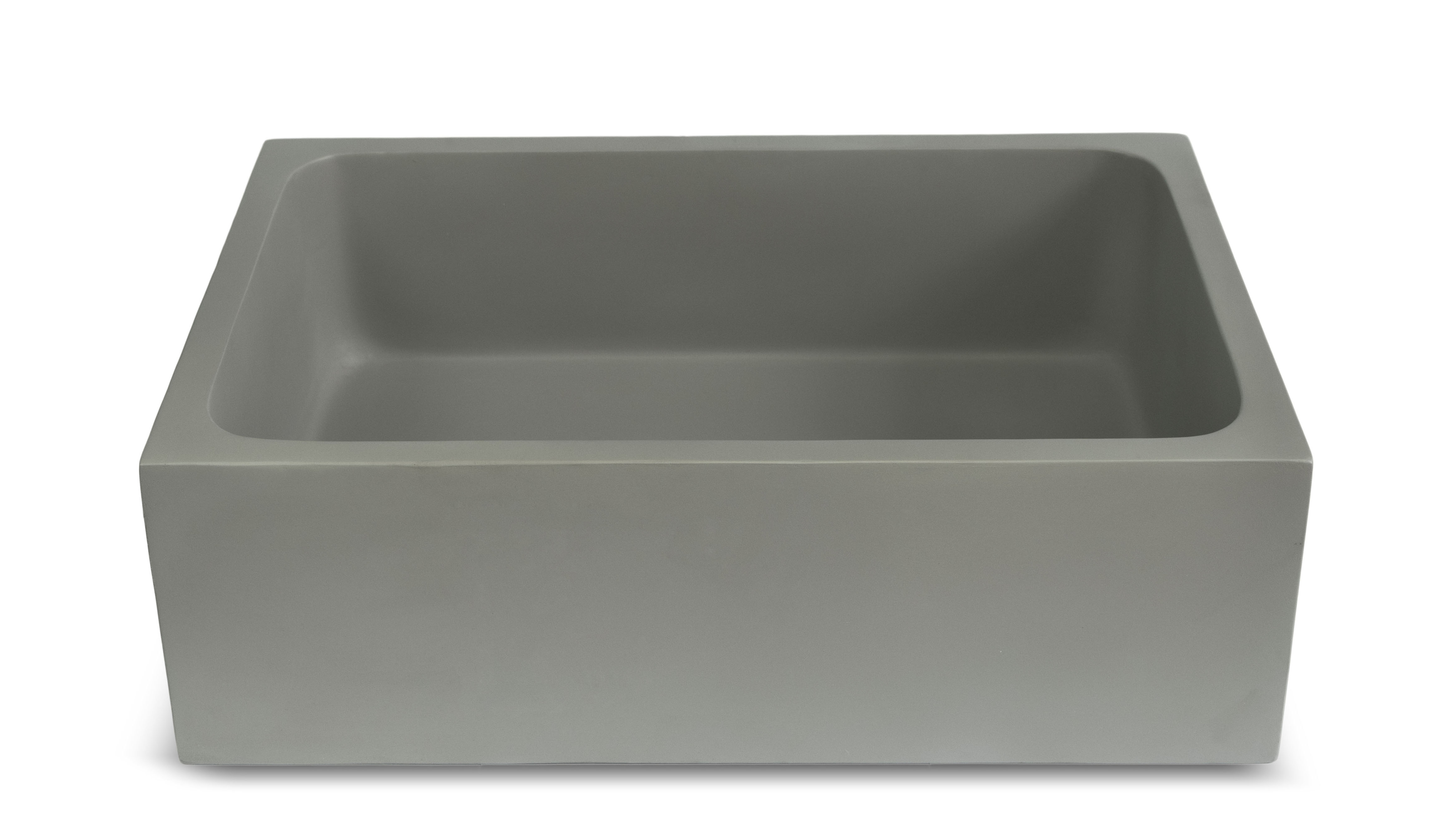 Our craftsmen spend a lot of time, care and expertise for each basin, averaging 26 hours to achieve a perfect result. Most of our time is spend on details. We for example; use up to 6 different grades of sandpaper to make the surface perfectly smooth. Our products are dried in a specially developed drying room in order to reduce the moister content. This is necessary before the 2 component coating can be applied properly. Each basin has at least 4 layers of coating. We use both an anti-scratch and water resistant seal to achieve minimum maintenance requirements. The coating protects the basin against everyday cleaning products. It flawlessly resists toothpaste and bathroom cleaning products. Vinegar is an excellent solution to get rid of mineral deposits caused by calcium in the water. To ensure quality, each basin undergoes the quality control stage several times.
Besides introducing a new range of both stone composite basins and teak composite furniture, we also have introduced 4 new colors: natural silver grey, charcoal, vintage copper green and rusty brown.
The final stage is completed at our packing department. We use both P.E. and styro foam to give the basin enough protection before it is placed in a customized box. The basin is then prepared in such a way that it can be drop shipped directly to end consumer.